SAWCER helps customers to easily find products in local shops.
So they can go to the shop and get it.

Are you a maker or producer that
wants to help people to find
where to buy your products near
them?

Are you a shop that wants your products to be searchable online?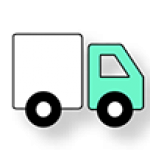 Are you a distributor that wants to customers find your products?
Do you own a shop? Are you a distributor working with different shops?
If it's not already in Sawcer you can add a shop so you and others can start to share products that are there.
Add products to an existing shop. It's easy!
Add products to shops to make them searchable online and in the Sawcer app.
Help your community to know about your business.
Do you want to talk about your products? Are you stocking something amazing you want to share? Have you started a new business and want to shout about it to the community? We know that! We're always looking for interesting people, new ingredients and great shops to share with the community. Talk to us!
Have a l00k at the great interviews we have done already!